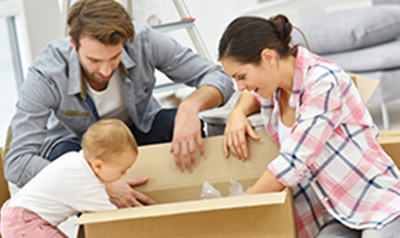 THE IMPORTANCE OF PACKAGING IN A MOVING
Proper packaging is essential when planning a move or transfer. It is important that all material is properly protected. There are objects that mean nothing beyond their economic value but there are others that have a great sentimental value; whatever the case, everything must be in perfect condition at the end of the move.
There are many types of packaging adapted to each object or trip. These are the most common:
Using the right protection will ensure that your products arrive in perfect condition.
RECOMMENDATIONS
If you are going to make the move by yourself or the packaging you must take into account the following tips:
– Prepare quality boxes, which are in good condition
– Use bubble wrap or foam protection to damp shock
– Label the boxes so the person who handles them knows the material he is dealing with, it will also be very useful when unpacking , you will know where to place it
– For those more voluminous furniture we recommend to use rolls of film.
– To pack glass objects we recommend filling them first with paper or plastic bubbles and protect them with a thin paper to avoid scratches; After that, special attention should be paid to the parts that protrude and wrap everything carefully with bubble paper. If possible, it is recommended to transport it in a box containing foam little balls protection.
Finally we recommend the physical care: the back should not bend … the knees should. Do not try to take more weight than you can afford and if you need help, ask to a specialized company where they can ensure the welfare of all merchandise.